IT'S PANCAKE HOUR!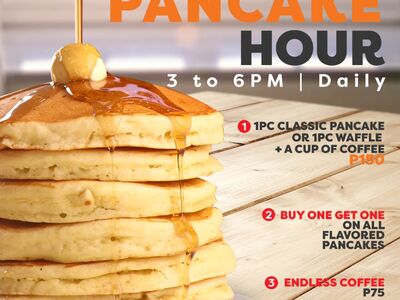 Visit our Denny's Store and enjoy our
Buy 1 get 1 on ALL flavored pancakes
1pc Classic pancake and coffee for only 150.00
️ Endless Coffee for only 75.00
Available from 3pm to 6pm daily. Not valid with other promos and discounts including the bff and terminal 2 & 3 branch.
RETURN TO NEWS